Jon Deutsch on Tuesday August 23, 2022 09:40PM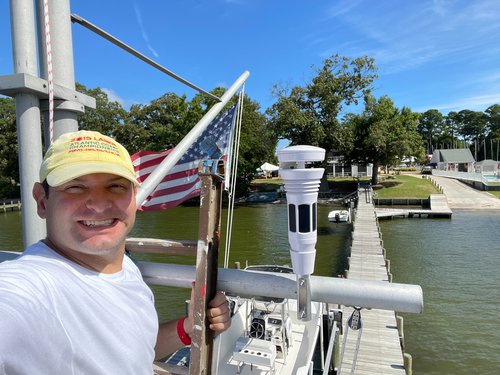 A small group of members installed a weather station on the Fishing Bay side of the club Saturday morning. The station will record local conditions and beam them back to an internet page enabling members and guests to see real time wind, temperature, and other atmospheric conditions. It also show recent trends and historical data.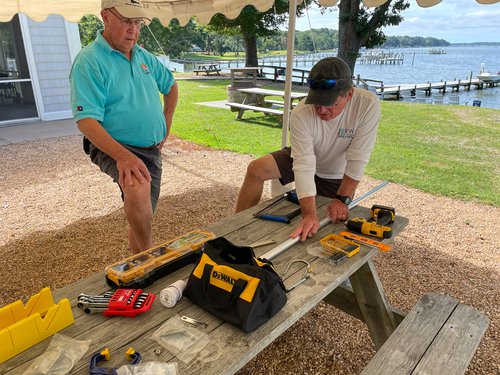 The installation was the culmination of a couple months of planning, modeling, and researching the optimum position and method of installation. The station is now mounted about 20' above the Fishing Bay dock on the yard arm of the flagpole where it'll have an unobstructed view of the wind and other conditions.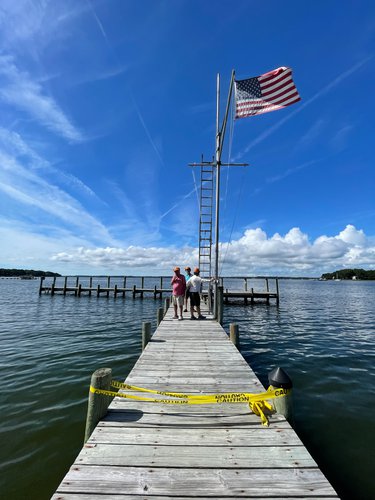 For more on how to access the weather data and save it on your phone – check out this article.
Thanks to Rick Klein, David Lee, Rick Peterson, and Jon Deutsch for the brains and brawn to complete the installation.  And thanks to the flag for their input and support and to Brian for some logistics.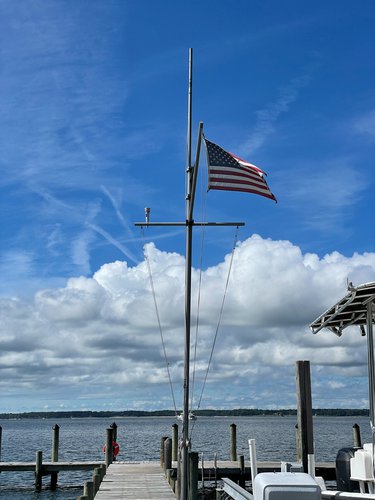 On a side note – if anyone has waterfront facing any of our sailing areas and wants to install their own Tempest Weatherflow weather station – please let Jon Deutsch know. I'm happy to advise on the installation and eventually I'd like to aggregate the data and create a way to see the wind across our sailing areas all at once.