Aaron Sutten on Wednesday February 1, 2023 10:19PM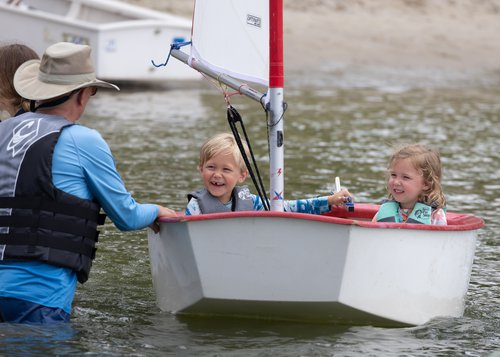 The FBYC Junior Programs Committee has been hard at work making preparations for an
exciting summer of Junior Sailing. Registration is now open and many programs are filling up fast!
Registration will be managed by CampDocs, our camp registration and health forms application.
This simple, easy-to-use site allows for registering for camps and teams, collecting health forms,
and ordering t-shirts. Member registration opened on February 1st and non-member registration
opens on March 1st.  Register Here.  Programs are filling up fast! Don't wait!

All registrations must be completed by a parent or legal guardian. Member registration provides
a discount to FBYC members by using coupon code FBYC. Member grandparents no longer
need to register their grandchildren. Simply have your grandchildren's parents register and use
the member coupon code FBYC.
Junior Program Dates:
Opti Kids: 5-7 years old. Introduction to sailing over two weekends, half-day each day, June
                  10th - 11th and June 17th - 18th
Junior Week: 6-18 years old. An FBYC tradition. Summer sailing camp. June 19th - 23rd.
Junior Regatta: follows camp on June 24th - 25th.
Sailing School: 3 and 4 day camps throughout the summer taught by our sailing coaches.
Race Team Programs:
Opti Development Team: 7-15 years old. Thursday - Sunday.
Development Team is the introduction to learn to race. This program focuses on boat skills and basic racing
knowledge. Regattas are local and practice is 4 days a week. Space is limited.

Race Teams: 10-18 years old.
FBYC Race Team is a travel sailing team focused on competitive events regionally and nationally. Coached by
world-class coaches, FBYC race teams provide the perfect mixture between fun and competition. 5 to 6 days a
week. All coaches have been lined up for the summer, with 3 professional coaches signed on with FBYC (Tommy
Dietrich, Tom Pellejero and Rachid Diabalta)
Tags: Sailing, JuniorWeek, juniorweek, optikids, JrWeek, Junior, optimist, junior