Joe Nelson on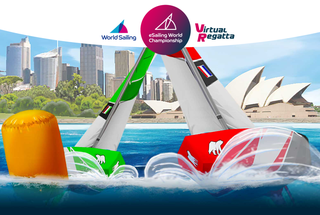 We don't care about no stinkin' virus!
You can virtually become a great racer. We are starting programs at Fishing Bay and Hampton Yacht Club has offered folks at Fishing Bay the opportunity to join their e-racing program that will run on Wednesday evenings in May. This past month they hosted the Corona Series and it was a great success with over 80 people participating. So if you want to start sailing on-line sign up.
Send Joe Nelson a note expressing your interest by clicking here.
Once you have done that you will need to do a few preliminary things which Joe can detail. You will need to sign up at no cost on Virtual Regatta Inshore and run through …